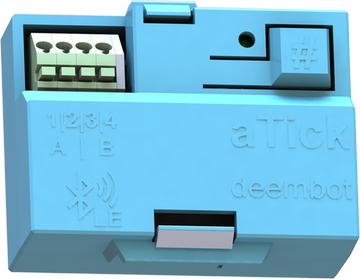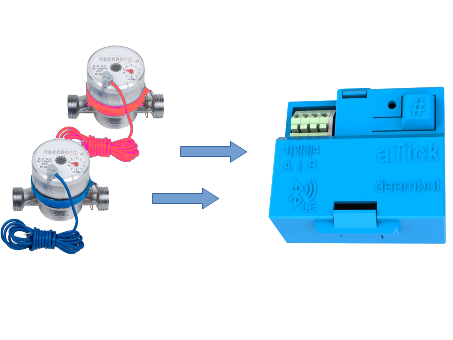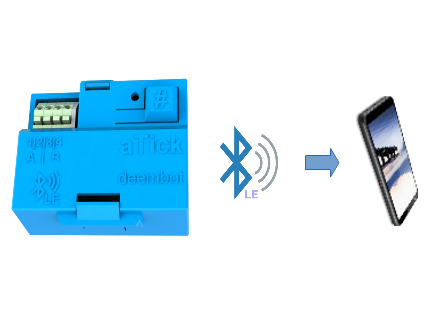 aTick - get meter readings to your mobile phone
The compact modern device aTick reads and transmits readings of pulsed water meters directly to your smartphone wirelessly via Bluetooth LE.
You no longer need to bother with hidden hatches in the bathroom, look for dusty meters and record their readings for submission to the utility provider. It will be enough to get close to the location of the meters with your smartphone, and the aTick mobile application will read the current readings and will remember them.
Later, at any convenient time, even being at a distance from the counters, you can open the application and see the saved readings of the counters and the date of their relevance.
The aTick mobile app also allows you to "share" readings, and you can send the values to an email address or via SMS, Whatsapp, etc.
Gallery
Advantages
aTick porvides the following functionality:
aTick

$33 only

Get aTick now and make your life better!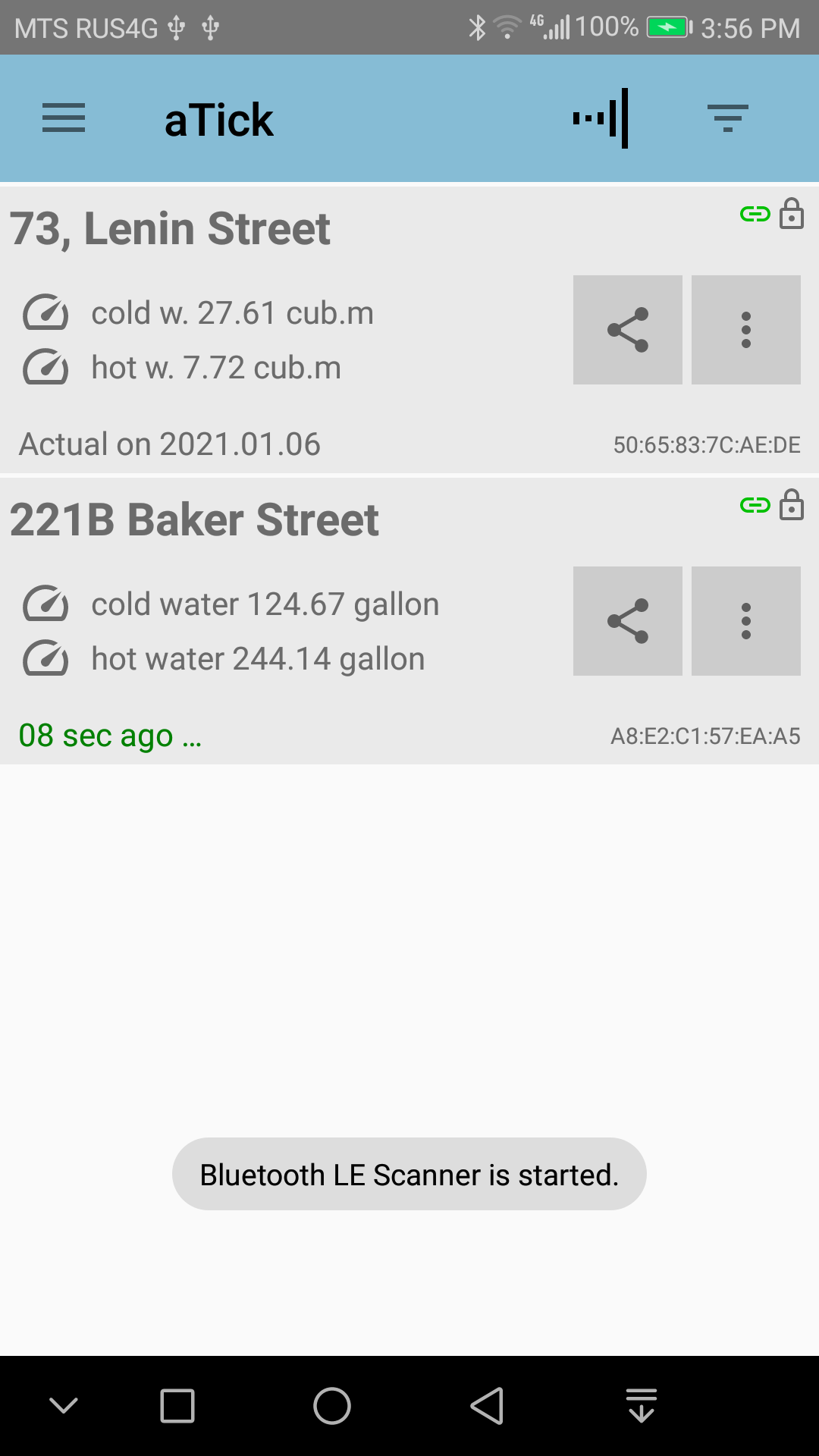 aTick

Application

Free multifunction application allows to control

aTick

device by suitbale mobile device or popular platform.

General features are following:
Easy search and connect to device
Gets actual values and keeps history of changes
Change current devic values. It is necessary for initialization
Supports many devices
Changing PIN code and other important settings of aTick
Share values by watsapp, sms, email and so on.
Copy any values into clipboard


Download
You can install aTick application from official store of necessary platform. Also, you can download and install the latest version from links below.
| platform | version | size | link |
| --- | --- | --- | --- |
| aTick app for Android | 1.7 | [an error occurred while processing this directive] | download ... |
| aTick appl for Linux | *** | *** | in development ... |
| aTick app for iOS | *** | *** | in development ... |
| aTick for Windows | *** | *** | in development ... |
[an error occurred while processing this directive]
Special offer
Special offer for pulse meter manufactor. You can get the aTick sample free and test it with your product. Please contact us.


Order